About Turner Valley Golf Club
About Us
The Turner Valley Golf Club dates back to 1930, when with the help of the Royalite Oil Company, four local residents were able to lay out a 3-hole track with natural grass greens and tin cups for holes.
Originally crafted to help locals and employees get through the tough times of the 1930's and 1940's, the club expanded to a 9 hole sand green facility in 1932, and the 18-hole course it is today in 1975. The club initially operated under the name Turner Valley IOLS Golf Club until 1949 when it became the Royalite Golf and Country Club. On August 2nd, 1954 the club officially changed its name to the Turner Valley Golf Club.
The course is characterized by its challenging and tree-lined fairways with small, well-protected greens, all amongst the breathtaking views of the Rocky Mountains. Offering layouts that span 4,100 to 6,800 yards via six tee options, the Turner Valley Golf Club has been delighting golfers for over 90 years.
With a full-service clubhouse and driving range, it's not just the views at our club that are spectacular. From your opening tee shot to your apres experience at the Royalite Grill, we aim to ensure your day with the game you love is relaxing and enjoyable!
The Turner Valley Golf Club is proud to be a certified member of Audubon International, dedicated to the sustainable management of land, water, and wildlife on and off the course.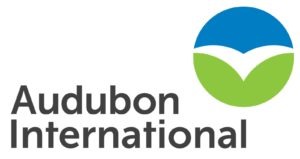 Community Partners
Town of Diamond Valley
Turner Valley Oilfield Society
Oilfields Curling Club